Attune to Mother Earth
This fifteen minute meditative healing provides an energy attunement to the activated crystalline technology of Mother Earth.
It nourishes your body, helping it remember its connection to the earth, every human being, and the cosmos.
Receive blessings of the ascended masters for clear perception of your Divine Soul's highest truth. The energies help you open to the capacity to perceive from the wholeness of earth, solar, and cosmic consciousness.
Put distractions aside, close your eyes, and just receive. You can listen to this recording up to once per day.
About Matthew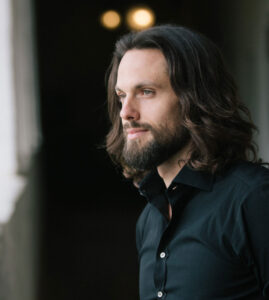 The Crystal Earth Meditation is facilitated by Matthew Reifslager, founder of the Crystal Earth Initiative.
Matthew is a spiritual and multidimensional healer, teacher, channel, and mentor. He is an experienced energy healer and has lead numerous programs, seminars, workshops, and retreats.
Matthew works with distinct cosmic energies to provide healing and transformation. These include Divine Mother, Archangels, the sentient being that is Mother Earth, and a Circle of Ascended Masters.
Although Matthew's work is spiritual in nature, it also brings practical and profound benefits in other areas of life — physiological healing, overcoming fear and suffering, transforming your relationship with yourself and others, and more.
Make Your Purchase
Cost: $20.00
This meditation is a downloadable mp3 file. After you complete your purchase on PayPal, you will be redirected to a page on this site to download the meditation.

Return / Refund Policy There are no refunds for this meditation.